StenaLine, official partner and sponsor of WIKF in the Netherlands.

All karate fans deserve a good price. Stena Line is the sponsor of the European Championship Karate 2016 in Rotterdam. Of course we are proud of that, but there is always room for more commitment; we offer an 8% discount for all participants and visitors of the championship. It's no secret that traveling from England, Ireland and Scandinavia starts relaxed on board of our ferries.
Go to: http://www.stenaline.nl/en-gb-nl/wikf for info!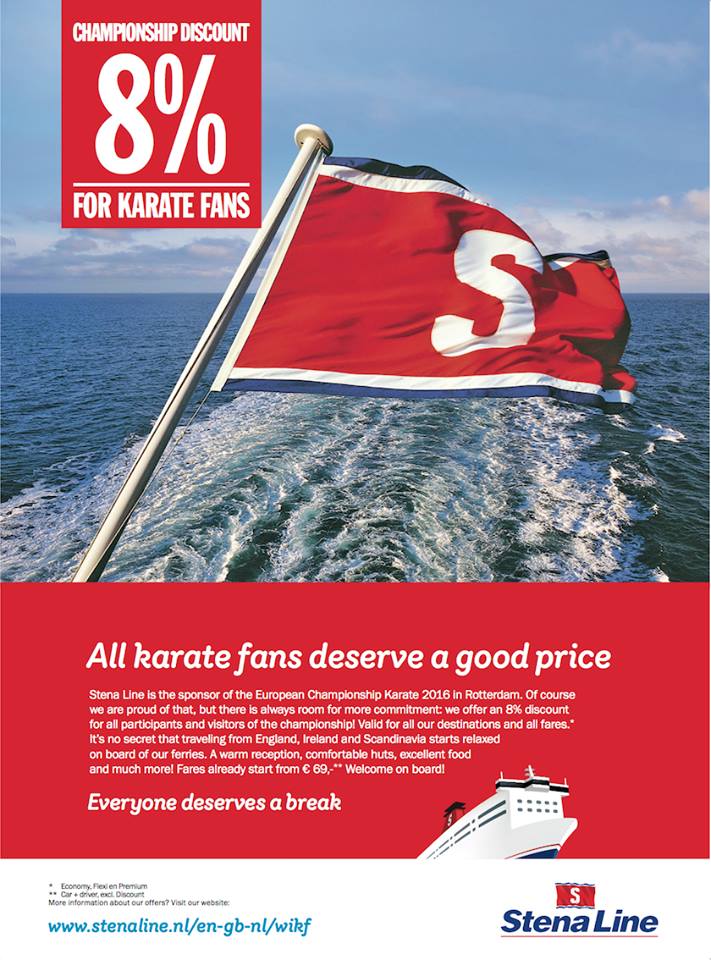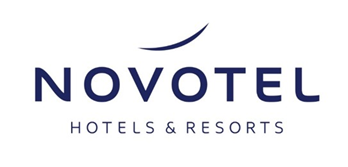 HEADQUARTER HOTEL NOVOTEL BRAINPARK
Novotel has more than 400 hotels in 60 countries, located in the centre of key cities and suitable both for business trips and for holidays. Whether you visit us to relax, eat, work or find yourself, our facilities and teams are entirely at your service.
Spacious, contemporary and fully flexible, the Novotel room is designed to be lived in. With WiFi, large flat screen with connectivity, iPod docking station and LIVE N DREAM* bed system, you will have everything you need for a pleasant stay either alone, with a partner or with your family.
Hotel Novotel Rotterdam Brainpark is a 4-star hotel located in Rotterdam. The hotel is easy to reach from the center of Rotterdam and from the highway. WIFI is free and also parking is free in the carpark. You can enjoy yourself in the bar or restaurant and make the most of its relaxing fitness center with its views of the skyline of Rotterdam. Discover the city of Rotterdam from the Novotel Rotterdam Brainpark by using the metro. The hotel is ideal for days out shopping in the city center, climbing the Euromast, visiting the Luxor theater or traveling by water taxi along the river Maas and past the Erasmus Bridge. The Hotel is covered by shuttle bus to and from the
Novotel Brainpark
K.P. Van Der Mandelelaan 150
3062 MB ROTTERDAM
NETHERLANDS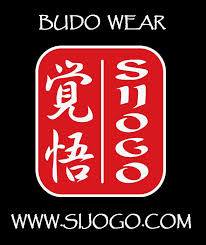 Sijogo Budowear, official partner and sponsor of WIKF in the Netherlands.
SIJOGO BUDOWEAR offers exclusive BUDO global brands and is the portal to Top Quality products for all traditional Budo Styles.
SIJOGO BUDOWEAR and WIKF in the Netherlands are working together to bring further innovation into the WADO-sports brand's performance apparel range and will work collaboratively to instigate growth across all Budo markets.Products are for sale via internet:
Or at the events that are organized by the WIKF in the Netherlands. At the European Championships 2016 in Rotterdam products will be available at a stand within Topsportcentrum Rotterdam, there will be possibilities to pre-order via internet.
SIJOGO BUDOWEAR is the official importer of the following trademarks:
SHUREIDO
TOZANDO
KAMIKAZE
VENUM
SHINKEN
CRAFT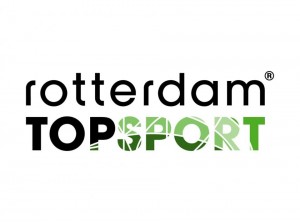 Rotterdam Topsport, official partner and sponsor of WIKF in the Netherlands.

For a large part, Rotterdam owns its reputation as top-level sports city to its numerous sports accommodations: three football stadiums (Feyenoord, Sparta and Excelsior), the Ahoy Sports Palace, Topsportcentrum Rotterdam, baseball stadium Neptunus and the largest field hockey complex in the Netherlands, Hockey Club Rotterdam. Also in the coming years, Rotterdam will be focusing on investing in new sports accommodations.
The Topsportcentrum, venue for the European Karate Championships, which opened its doors in 2000, has proved so successful that expansion is already needed to accommodate its growth.
Rotterdam Topsports ensures the availability of modern, well equipped sports accommodations in Rotterdam. Optimal competition and training facilities are a prerequisite for the development of a specific branch of sport at national and international level. Rotterdam Topsport makes sure that accommodations meet national and international standards of requirements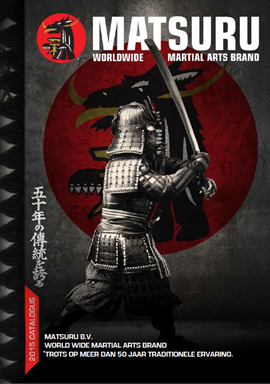 Matsuru, official partner and sponsor of WIKF in the Netherlands.
Matsuru is een "World Wide Martial Arts Brand" en levert al meer dan 50 jaar vele producten voor de verschillende budosporten. Matsuru heeft een breed assortiment van zowel wedstrijd- als trainingsmaterialen voor de breedte- en de topsport. Matsuru levert al vele jaren producten aan nationale selecties en zal betrokken zijn bij het Europese Kampioenschap van de WIKF in Rotterdam.
Niet alleen voor al jouw wensen voor budoartikelen kan je bij Matsuru terecht maar ook voor fitnes-en krachttrainingsartikelen.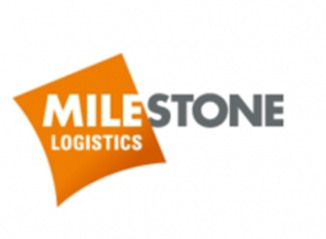 Milestone, official partner and sponsor of WIKF in the Netherlands.
FREIGHT FORWARDING WITH MILESTONE
Higher quality freight forwarding solutions
Milestone Logistics B.V. is an independent freight forwarder committed to freight management and the provision of worldwide total supply chain solutions. To offer higher quality forwarding solutions through our worldwide network while adhering to our customers local requirements.
In September 2004, Milestone opened two offices simultaneous. Airfreight and Sea-Air is handled from our Schiphol Airport office while Ocean freight is moved via our Rotterdam Port branch.
Tailor made solutions, personalized service. Although we make extensive use of computers and automated systems, we do not forget that real service is provide by real people. We go the extra mile!
Our goal is to strengthen our customer's capabilities in logistics and transport. We want to achieve this goal by establishing a real partnership with our agents and customers. By working closely together in finding fowarding solutions we want to improve your logistics.
Going the extra mile!
An important principle of success in all walks of life and in all occupations is a willingness to " Go The Extra Mile "; which means the rendering of more and better service than that for which one is paid, and giving it in a positive mental attitude.
Milestone logistics B.V.
Rivium 2e straat 46
2909 LG Capelle a/d IJssel
The Netherlands
T +31 (0)10 270 90 35
http://www.milestonefreightforwarding.com

MariTeam, official partner and sponsor of WIKF in the Netherlands.
MariTeam Shipping Agencies is a company providing agency services to the shipping industry and started it's activities in 2006.
With our headoffice in Rotterdam and branchoffice Antwerp we are capable of handling any type and any size of vessel within the ARA Range and through our cooperation with well recognized partners we also offer our services in all ports in Europe.
" Not just another agent "
Our wide range of services includes:
full-vessel agency attendance, ship husbandery services and protective agencies for any type of vessel and any type of cargo.
The agency team is well experienced in the shipping industry. Equipped with modern means of communication, trained via courses and workshops and all of them being at least bi-lingual, they are well versed to meet the demands of today's market.
Our offices are located close to the port area and all ships are handled by our own staff in all ports without any use of any sub-agencies
We kindly invite you to familiarize yourself with our company by exploring our website and our activities.
For any inquiries, information on port costs and restrictions, please do not hesitate to contact us at any time.
MariTeam Shipping Agencies
Directiekade 32
NL-3089 JA Rotterdam
The Netherlands
Telephone        +31 10 850 7000
http://www.mariteam-shipping.nl/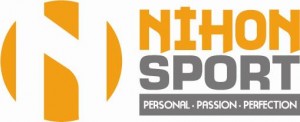 Nihon Sport, official partner and sponsor of WIKF in the Netherlands.
Nihon Sport Nederland is the official distributor of Arawaza in the Netherlands.  Arawaza is one of the strongest brand names in the martial arts world offering a fine choice of quality products. Designed to meet the highest expectations of martial arts enthusiasts, our products are the choice of many world champions, instructors, as well as students of all ages and grades.
Furthermore Nihon sport offers a wide range of products for Judo, Jiu-Jitsu, Aikido, BJJ, Taekwondo, (Kick)boxing, Grappling/MMA and Fitness and is also importer of the following trademarks: Nihon, Arawaza, Adidas, JC, Stroops, Top King, Yokkao, Okami, Mizuno, Hayabusa, Throwdown, Ice Power.
Products are for sale via internet www.nihonsport.nl and Nihon sport will be an exhibitor during the European Championships in Rotterdam.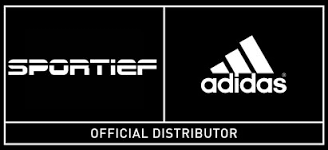 ADIDAS (Sportief Sportartikelen bv), official partner and sponsor of the WIKF European Championships.
Sportief Sportartikelen BV is de officiële Adidas vechtsportdistributeur van de Benelux. Sportief Sportartikelen BV is al sinds 2011 de officiële distributeur met verkooppunten over heel Nederland. Als distributeur van adidas hebben zij de doelstelling om met dit merk in elke tak van sport de absolute nummer 1 positie te bereiken, iets wat past bij een triple A-merk als adidas.
Het in Nederland gevestigde Sportief Sportartikelen BV is al meer dan 25 jaar een
specialist op vechtsport gebied.

Zij streven ernaar om u als vechtsporter een zo compleet mogelijk assortiment aan te bieden. Niet alleen onderscheidend qua design, maar ook onderscheidend in functionaliteit. Onder een dak vindt u dan ook: karate, boksen, mma, kickboksen, judo, taekwondo en bjj.
Tijdens de door de WIKF georganiseerde Europese Kampioenschappen in het Topsportcentrum kunt u kennis maken met de producten van Adidas. Meer informatie over de producten vindt u ook in de catalogus of op de website.
Sportief Sportartikelen BV
Economiestraat 131
6135 KV Sittard
Nederland
Tel: +31 (0)46-4000067
Website: http://www.sportiefbv.nl
Email: info@sportiefbv.nl