General information European Championships Rotterdam
The European Championship will be held in Rotterdam from the 27th of September till the 3rd of October 2016. The WIKF in the Netherlands is proud to host these European Championships and our organizing committee will do its utmost to offer the best facilities in order to make this a successful, sportive and memorable event. We are looking forward to meet all European WIKF members in Rotterdam.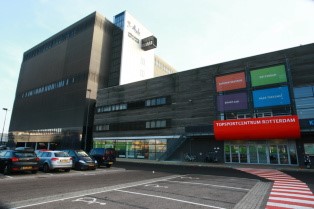 The WIKF European Championships are accredited by the WKF and this event is hosted by the
Wado International Karate-do Federation Netherlands (WIKF) in cooperation with the Dutch
National Karate-do Association (KBN), governing body for WKF karate in the Netherlands.
The championships venue will be Topsportcentrum Rotterdam, Van Zandvlietplein 20, 3077 AA, Rotterdam. Topsportcentrum is a NOC-NSF certified sports complex located within Rotterdam and easily accessible by road, air, ferry and train. Topsportcentrum Rotterdam is hosting numerous international events and was an obvious venue for the 19th WIKF European Championships.
All competitors, referees, coaches and officials must register online, using the Sportdata online registration system on http://www.sportdata.org. Deadline entry form: Sunday the 28th of August 2016. Registrations will be effective when payment has been fulfilled, no regular payments are allowed on the days of the tournament, except correction of errors.
The official physical registration session and weigh in will take place on 29th September 2016 from 13.00 till 20.00 pm at the HQ-Hotel.
The brochure, for download use this link, provides you with all the information you require. In case you will need more information please contact: michel@wikf.nl.